Video-Subtitles: Kapwing 
Scouring the internet to find Video-Subtitles software that takes the audio of a video and generates the caption subtitles became so frustrating and time consuming.  I was trying to find a quick and easy way to get the audio from my son's video project presentation to become accurately generated into text subtitles.  I ended up searching for hours, trying and testing out each one I could find, and there were always little subtle differences, but the price was always hitting me.  My son has a recap of 25 videos he has worked on for the last few months and he wants to produce each one with full captions and subtitles without trying to listen to every single one and try to write them out and get them 'timed' perfectly into the video frames.  I even tried it myself and got so frustrated I drove to 'hunt' through the internet.
Captions Capture Made Easy
Most products out there have all kinds of bells and whistles, but we just need a program that will automatically generate the audio into text and timed against the video.  We also wanted it to be user friendly and EASY to upload into an SRT file format so my son could readily use it to share his final completed video work with family.  Kapwing studio does this exactly and it generates accuracy in text over 90percent, even allowing easy editing line by line corrections where needed and easy to combine.
Kapwing Studio Video-Subtitles Feature

The video-subtitles feature really simplifies our workload and saves time…loads of precious time:

You can go in line by line, adjust and edit the text and even control the timeframes down to the hundredths of a second, either by dragging across or manually type in the exact timeframe.  It is an awesome find.  I want to pass it on to you.  What a time saver!
Video-Subtitles Pricing
The pricing is a strong point, where many video-subtitles programs are restricted to ios systems, we needed one directly for our desktop and not excessively expensive.  Many programs give pricing per minute or for each hour, or to send your video off for someone, some professional 'translater' to run through the audio and write out all the video's audio into text.  Kapwing has a free version, but to upload the SRT file you will need to upgrade into the paid pro versions.  You can purchase it monthly at $20 per month and cancel at any time: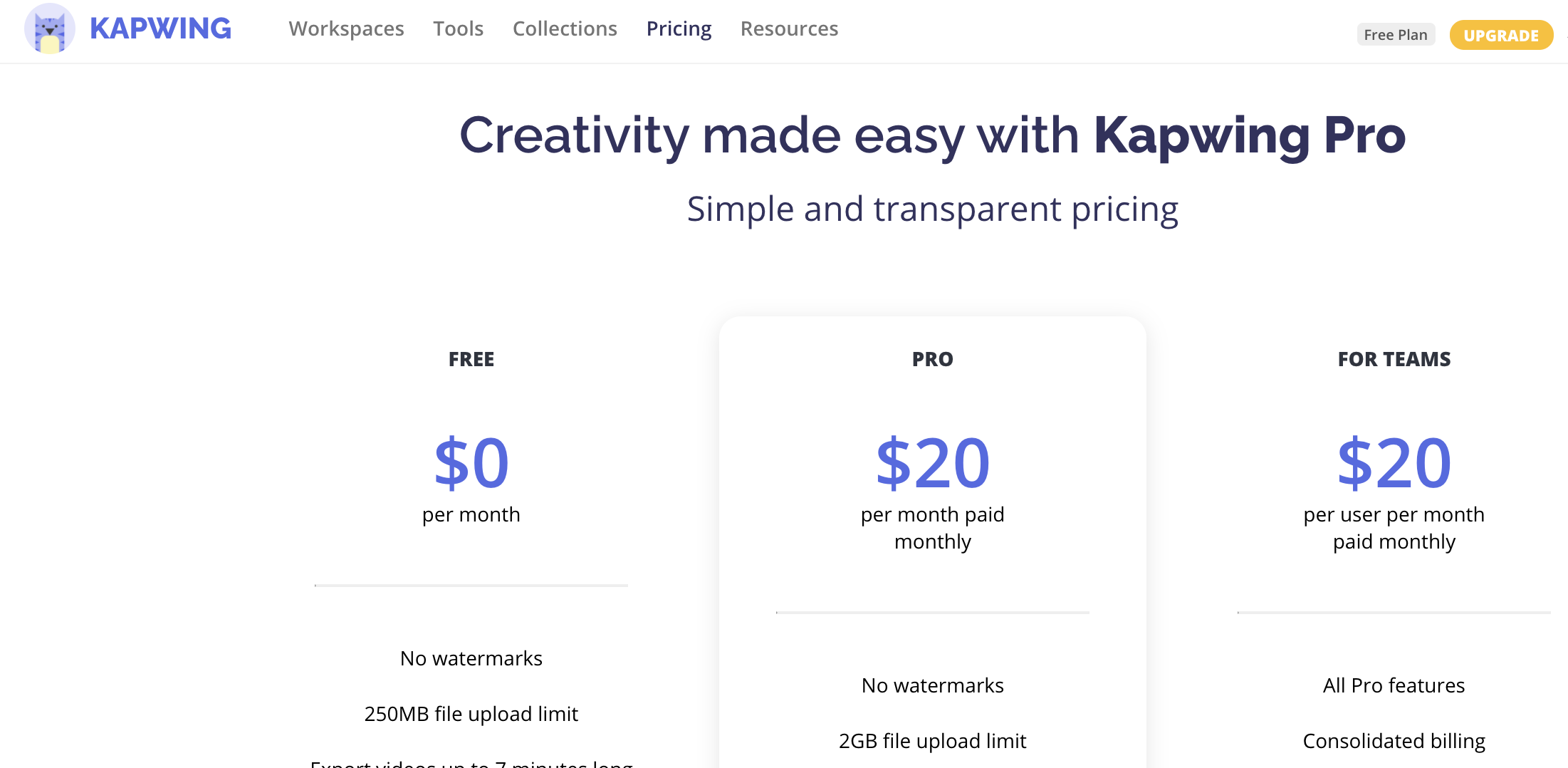 I really like the option for extra savings, and with our own big family every added savings helps.  Kapwing offers and billed annually for $204 with a reduced PRO version price: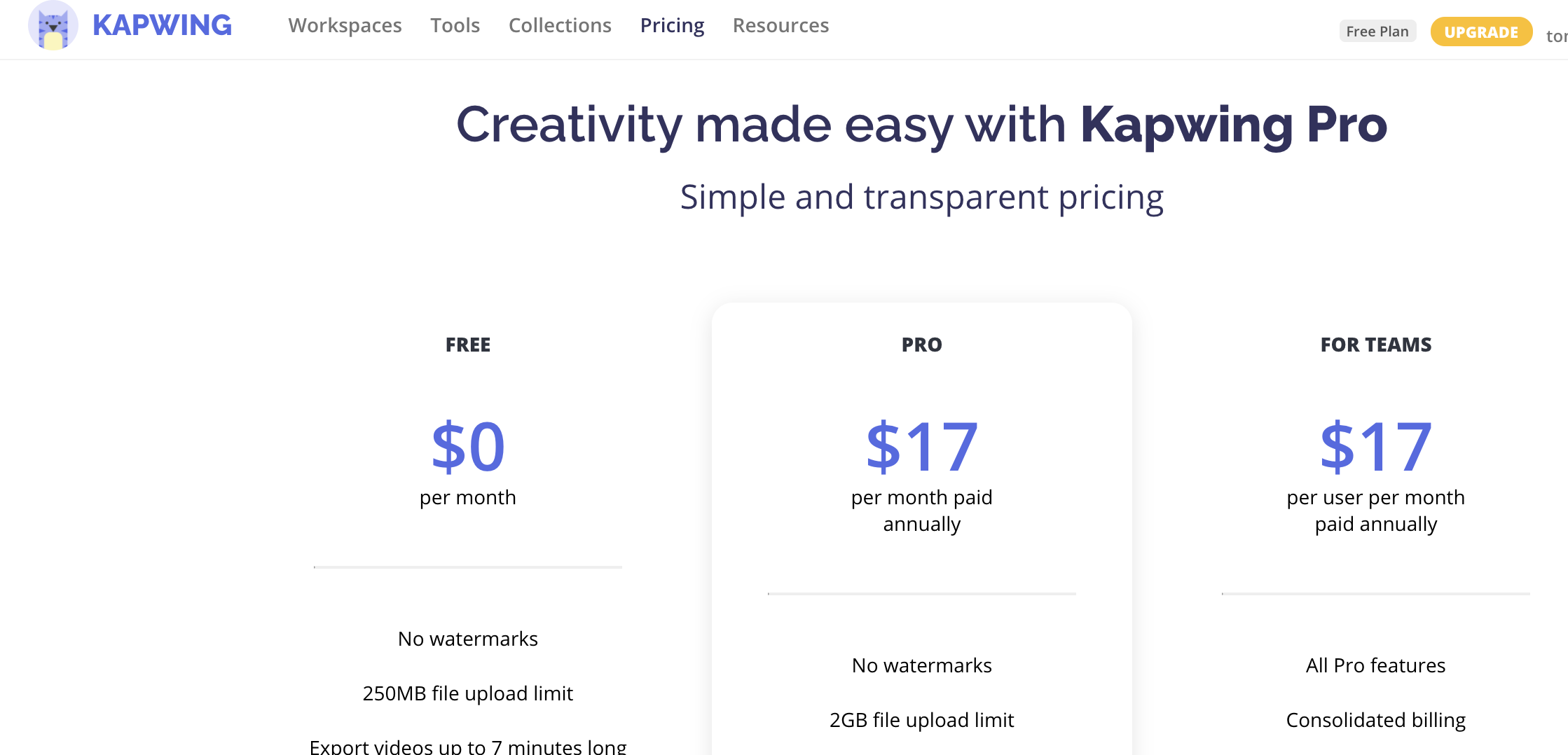 Pricing is great, and the features for what we need, I can only recommend you jump over to KAPWING and test it out and take advantage of the full PRO version for all of your voice recordings transfer into text.
We aren't the big professional video editor and production teams, but as amateurs and just needing to get these video subtitles done, and to have some control over our video editing, bringing subtitles and captioning the audio feed is important to us.  To save time and money, and to get the accuracy with minimal correction time.  Kapwing does this for us and we are grateful we 'stumbled' onto it.  So our gift to you is to avoid the stumbling and the searching and be able to 'get to it' right away. Just click here straight through and start using Kapwing Studio today.  I know you won't regret a single minute!
Video-Subtitles, only 1 of Many Tools
Look at all the tools you can access and there's even more! Check it out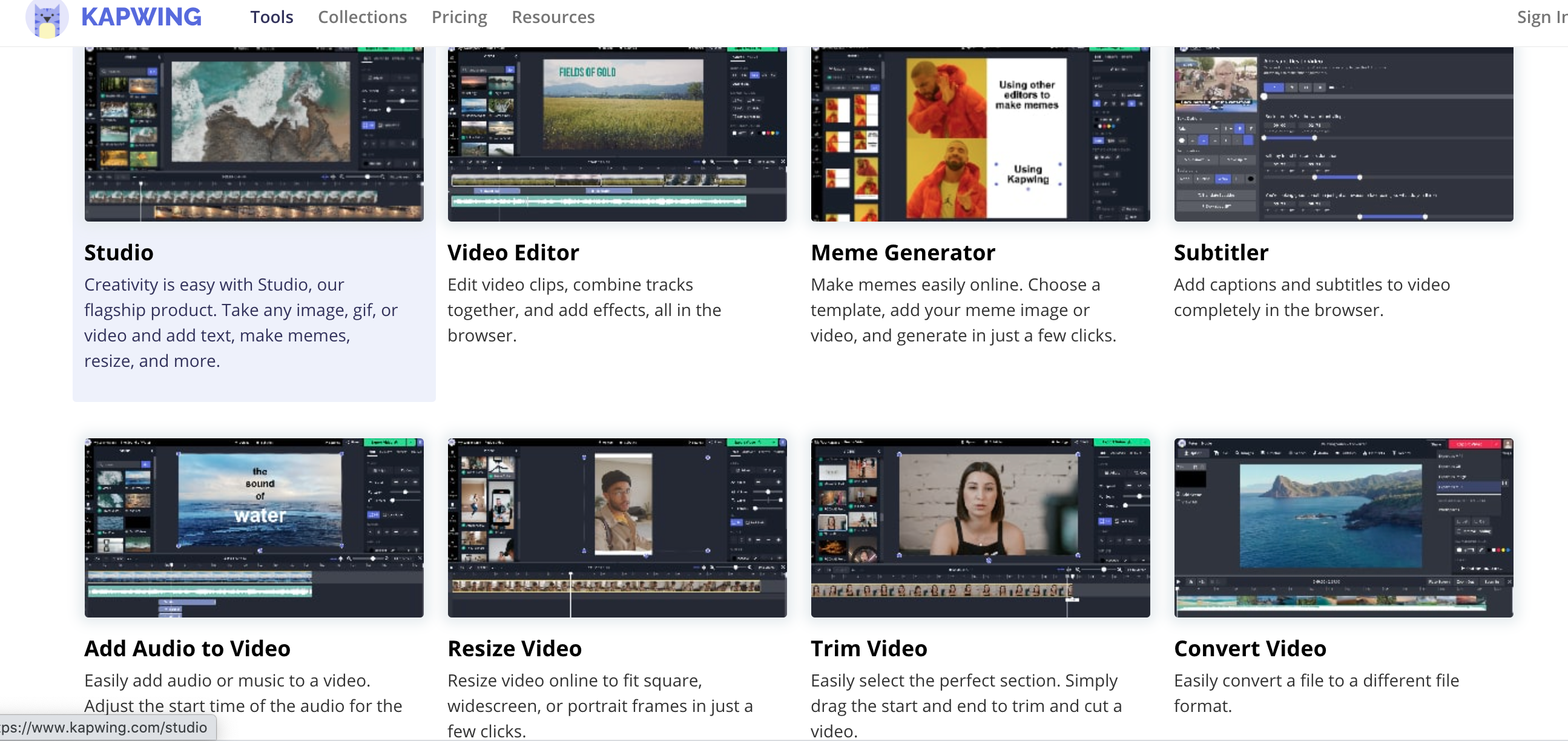 Love to hear of your experiences and your successes.  Enjoy it!
As always, from our Family to Yours...