7 Fun Filled Celebrations To Build Lasting Memories And Meaningful Family Traditions
Celebrations, traditions and family times together create lifelong memories.
They won't just happen!
Whatever the celebrations, whether birthdays, anniversaries, baby showers or any family traditions that we want to build in our families, we must be intentional and take an active role in planning and making fun and memorable family experiences. Our time is constantly being pulled in all directions by the daily pressures of our fast paced lives. Our window to build strong bonds in our family life relationships and create a sense of belonging within the family is passing by so quickly. We don't want to look back with any regrets, and we want to take advantage of every opportunity to appreciate, celebrate, encourage, and enjoy each other in the time that our family has together.

So, How can we carve out that time with our families?

Here are our 7 helpful guides to keep fun filled celebrations in your home to help you create lasting memories and build meaningful family traditions.
Helpful Guide #1: Seasonal Celebrations
We all love holidays. As children growing up we can still remember looking forward to the different holidays and the celebrations we experienced with our families every year.
How excited were you waiting to do an Easter egg hunt?
What was it like, smelling hot apple cider, crisp winter air, cedar logs burning in the fireplace?
How did you help decorate your house and the tree to celebrate the Birth of Christ at Christmas time?
How do we build our own family traditions from one season to the next, year to year now that we aren't always at Mom and Dad's place?
Repeating Seasonal celebrations every year is one of the easiest ways to start building family traditions.

Working together as a family, whether we are putting together Christmas Shoeboxes or making cookie mix gifts in a jar , helps each of us to learn the value of "giving". Even baking cookies together for our family or to wrap up as a gift for friends is lots of great family together fun.

Regardless of the season or the celebration, we are grateful for Oma teaching us how to make these traditional European buttercookies and gluten free almond-cinnamon cookies topped and decorated with her own 'zuckerglasur' icing glaze or this light tasting meringue icing alternative.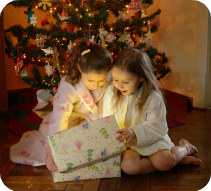 We will also share some month to month ideas that could help you build some lasting family memories like:
This family Thanksgiving Turkey Recipe is wonderfully delicious for the European Erntedankfest Oct.4, Canadian Thanksgiving Oct.13, and the American Thanksgiving Nov.25.

With a turkey to celebrate a Thanksgiving or Christmas dinner, here are a few ideas of easy to make side dishes: scalloped potatoes , mashed potatoes, baked sweet potatoes , cauliflower and peas with cheese sauce, and desserts of apple crumble pie, pumpkin cheesecake or pumpkin pie.

A really quick and great appetizer that will work great for any of your celebrations is our spinach dip recipe that takes 15 minutes to prepare It is fast, easy, tasty and a real hit at any party.

Have a light crunchy snack of Original Rice Krispies treats as squares, use cookie cutters or roll them into balls.

Keep watching as we add more ideas you can use in celebrations through every month and the seasons of the year.

Helpful Guide #2: Birthday Parties
Making birthdays special doesn't have to mean extravagance and top ranking as the birthday party of the neighborhood. Even when the celebrations are for a spiritual birthday, start the day off by letting the birthday child know that they are special, appreciated and a very important part of the family.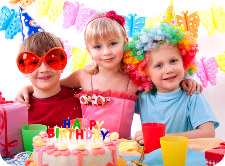 We will share ideas with you on planning and running your party from sending invitations, setting up the party zone, choosing games and activities, great child friendly recipes, food, snacks, treasure hunts, party favors to party themes, easy clean ups and even quick & fun cakes that everyone will enjoy.


I love making our birthday cakes from scratch and spreading food colored smooth cream cheese icing or piping either a sweet buttercream frosting or this European pudding based buttercream icing.

Combining cookies and cake, this delicious birthday cookie cake would be a lot of fun for a child's birthday but Dad loved this one for his 40th!

Add family-life-parenting to your favorites to come back often as we continue to add content that you can put to practical use and keep the birthday boy or girl feeling special, loved and appreciated the whole day.

Helpful Guide #3: Awesome Anniversaries
Here is a 'Guaranteed To Make You Smile' Great Marriage Recipe loaded with marriage relationship truth to help you have & keep a happy marriage. How do you make the celebrations for your wedding anniversary a really special occasion each year? Going "traditional" with a card, flowers and chocolates are nice but can come across as a quick last minute solution lacking thoughtfulness and genuine care. Check out some of these great Romance Ideas & Fun Ways To Show Love to your mate. Change it up a bit this year and invest a little extra planning, and really spice it up for the one you fell in love with and proposed to with some really Fun Dating Ideas Whether you have celebrated your first anniversary or several, show them they're special and really let them know they're always on your mind.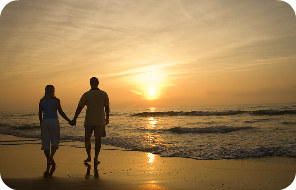 Plan a gift per day for every year you're celebrating your marriage
Spice up the card with a love letter about the wonderful things you love about your spouse and attach it to a special gift
Make a special flower bouquet based on the meanings of flowers
Try a bouquet of balloons or a candy bouquet
Make a gift that takes time, planning and preparation--it will be appreciated and valued more than you can imagine
Bake a cake like this tasty cheesecake for your celebration
Set up balloons and decorations just like at a kids birthday party
Have a treasure hunt with clues to finding presents
Develop a tradition of planning forward the whole year through to only use the yearly traditional wedding anniversary gifts
Make the big ones special and memorable
Keep checking back as we add links to help you with the details and celebrate a great anniversary.
Helpful Guide #4: Special You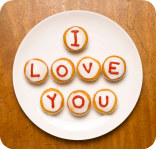 Every member of the family needs to know that they are appreciated, loved and hold a special place of belonging to the family. A "You're a Star", or "You are Special" plate for the day let's that family member know they are valued and have a special mug for each of the other kids. Keeping a good rotation through the family will help to avoid favoritism and potential jealousy. Keep it fun, and enjoy the together time.

Have a 'torchbearer' at the table to tell each family member 1-2 things that they really like about them. Each sibling and parent gets passed the torch and everyone benefits from heartfelt compliments celebrating the family. Plan to pass the torch on special occasions like New Years and Thanksgiving or build a monthly tradition to build up family members. Florence Littauer shared a wonderful story about using a silver box with a bow on top for gifts of kind and encouraging words to lift each other up.

Your imagination holds no limits for the different things you can do to uplift each other, bringing the family closer together. Everything that you put effort into to build up your family will be worth it. Everyone benefits when we are peacemakers in the family and strive to build each other up. Keep with it and check in as we develop and add a 30 day calendar packed full of ideas for each day of the month to help you make your child feel special every day.
Helpful Guide #5: Building Stronger Families
Building memories and traditions brings our families together through regular events where we spend time together as a family. Removing distractions like televisions, ipods, ipads, MP3s, computers and switching off our phones allows us to connect with each other.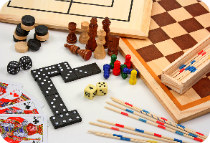 There are endless possibilities to structure meaningful activities to promote building a more cohesive family. We love having game nights, activity based devotional nights, movie nights with theme flavored popcorn, craft nights, neighborhood BBQ, having a family cottage trip and annual trips to camping and ski resorts, date nights 1 on 1 with each child and with your spouse--skating, swimming, baking cookies together, building, experimenting, biking and listening walks through the forest or the neighborhood all serve to build, create and develop memories and family traditions that will extend into our children's lives and their families.
Helpful Guide #6: Beautiful Baby Showers
What better celebration gift to give to a family expecting a new baby than a baby shower. Celebrating and sharing together this special joy can be a blessing of giving of yourself and a great way to show your child caring for others. Bringing your daughter with you to a baby shower can be such a wonderful opportunity to strengthen your bond with her.
There are so many activities that can be great fun at a baby shower. First we have to decide if the baby shower should be held before or after the birth and at how many weeks? We can look into planning a surprise shower or planning with the new mum. We need to consider who to invite and who can attend--will kids be allowed to attend, what about the fathers? When should the shower take place--date and time. Where should it be held? Always plan a few backup activities in case a few of them don't really work. Let's get to know everyone at the shower and have fun celebrating together the blessing of a new baby joining the family. We want to share the joy and uplift the new mom. We are here to help, guide and share ideas with you that you can use for your next baby shower.
Helpful Guide #7: Just For Fun
It is important to sometimes just allow a little spontaneity and make up celebrations that are really 'just because...', or 'just for fun'. Seize the opportunity to go on picnics when the whether looks good and the thought pops through your mind, use a rainy-day activity jar, have a full out water fight--inside or outside, go for a BBQ down at the beach, build snow-angels on the beach--and when fresh snow falls, run out into the snow and build them all over the yard, have a cottage getaway, make family color days like when our 6 year old told us "it's green day today mom" so he went and got all dressed up in green, make a treasure hunt through the house, plan puzzle and game time after supper, take on the kids or your spouse in a tickle challenge, wrestle-mania on Dad's bed with shoulder pins in 3, have a fun tea party, build a fort--summer and winter, build Lego houses on the floor, have a popcorn snack toss and bob for apples in the dining room. Let your imagination go wild. Everyone loves to have fun and they will always thank you for it. Go have a "Pool-O" party.

Just for fun spontaneous activities are celebrations with the family that never have to cost a lot of money to make the time spent together as a family special and enjoyable. The key is to always have a good time spending your time together. Your kids will love it, appreciate it and you will keep growing together, building a stronger loving family. We look forward to giving you more ideas and detailing each one to help support you as you put them into active family practice. And Just Have Fun.